This site contains a small sampling of the custom rugs we can obtain for you. If you don't see what you are looking for, give us a call and let us try to get exactly what you want.
Area Rug Samples
Category: Custom Rugs
Style: Seagrass Rugs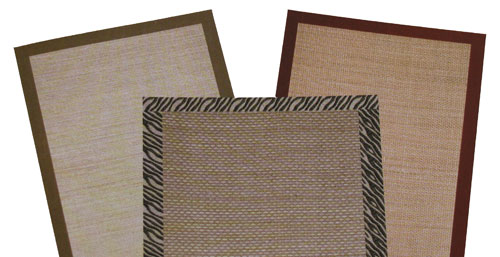 These rugs can be made in three different seagrass patterns and can be bound with an animal print border or with one of 14 different solid colors. All borders are 2".
You can select from 7 different sizes or choose your own custom-size rug.
Although most of these colors should show "right-on" hue—lighting, browser, and monitor variations may cause them to be slightly off. To make absolutely sure of color match, order a sample.