This site contains a small sampling of the tiles we can obtain for you. If you don't see what you are looking for, give us a call and let us try to get exactly what you want.
Area Rug Samples
Category: Polypropylene and polyester
Style: Imperial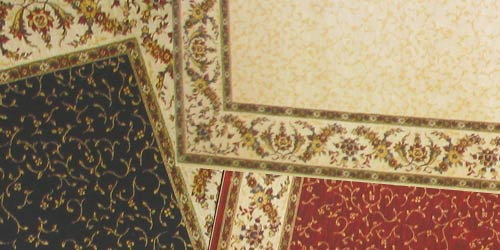 *Colors shown: IP170 Black, IP170 Ivory, IP170 Red
These rugs are a premium blend of polypropylene and polyester. Each design utilizes a silky yarn to highlight the intricate patterns and utilizes over 20 shades of color.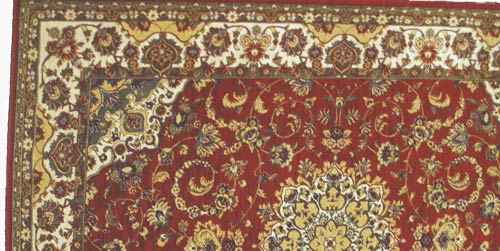 *Color Shown: IP542 Red
Available Sizes:
3'7"x5'6"
5'4"x7'5"
8'x10'6"
9'7"x13'
*Although most of these colors should show "right-on" hue—lighting, browser, and monitor variations may cause them to be slightly off. To make absolutely sure of color match, order a sample.